Friends:
As you know, my wife and I are an interracial couple with a Biracial son. As you also know, I'm a comic who loves to talk onstage about interracial relationships.
So, I'm very pleased to announce that I've been asked to speak on a panel about interracial relationships this Wednesday, July 25 at 7 pm in Brooklyn (my birthplace) at the Kalahari Gallery at 1103 Fulton Street, Brooklyn, NY
I hope you'll be able to make it!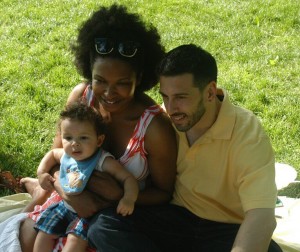 Our son, Ivan, my wife, and me.