This Shabbat, we read the portion of the Torah called Bamidbar (Numbers 1:1-4:2).  In this section, the Israelites conduct a census of themselves.
Why do they count? (Besides the fact that God told them to).
Counting matters because it's taking stock of what's present.  And, more importantly, being counted signifies that one wishes to be included.    Allowing oneself to be counted means stepping forward to assert not only one's rights but also to accept one's responsibilities.
I think of this, as we approach Mother's Day, for, if nothing else, it is mom who day in and day out steps forward to say, here I am, to be counted, and to take on the full range of duties that she has signed up for.
So, here's to moms everywhere for standing up and being counted.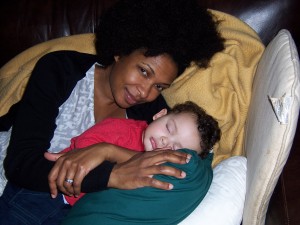 { 0 comments }